It's very surprise news that the first baby panda was born at Chaingmai Zoo , Thailand.

A happy news happen in Thailand again that there is a new member in Chiangmai Zoo , a baby panda was born here ,many people is waiting for a birth baby panda from Lin Hui , a female panda ,loan from China has given birth to a 200-gram (7-ounce) baby panda in Thailand on Wednesday ( 27/5/2009 ) after being artificially inseminated with her partner's sperm for a second time in February .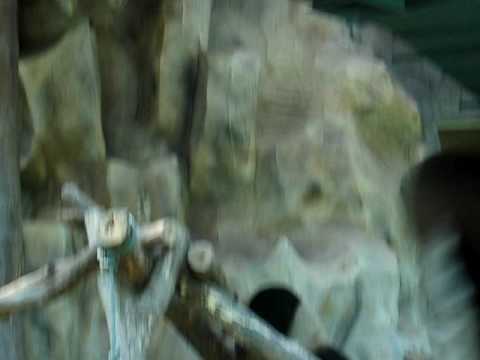 This is a first ( female ) baby panda was born in Thialand. Many people has a plan to visit Chianhmai Zoo to see a cute baby panda , and the one of popular activity to welcome a new member in Zoo is competition to name a baby .



Do you think what is a name of new baby panda ?



Although Thai people love these panda in Chiangmai but Thailand 'borrowed' female panda Lin Hui and her male companion Chuang Chuang from China six years ago as ambassadors of friendship between the two countries d Thailand have to send them back in next four years and a baby must deliver to China in next two years by the agreement with China.
Recommend Hotels Chiangmai


Related Posts: