.
Yaowarat is a center of Chinese in Bangkok of Thailand where China Town Bangkok of Thailand. There are many interesting to attract most of travelers who visit there .The Chinese culture still present too long from more than 100 Years . Many strong business that born from this area. Some people call Yaowarat is a Golden road because a lot of golden shops on this road and there are many trading business start to grow here. It's easy to know when visitor arrive yaowarach ,they can see a big billboard with a colorful Chinese style along this road. It looks beautiful and exciting activity.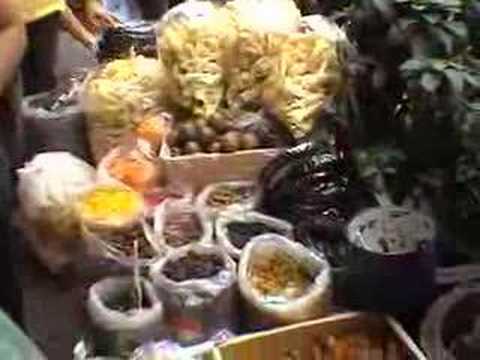 If you're looking for a shopping area with a variety goods as fresh food ,seafood, dry food ,cloth, fashion dresses, local medical, herb, books, household products ,local songs , golden products by pay in a cheap price and a lot of service agency to service you. Many people enjoy to shopping from a small gift to a value gift .China town Bangkok is the one of your choice of complex shopping area . It looks normal local market but it's a lot of powerful trading area .
China Town Bangkok area located follow a feng-shui concept for good business and China Town Bangkok area look like Dragon Shape where cover many roads Charoen Krung Road, Songwat Road, Songsawat Road, Chakkrawat Road and the Wanit 1 area and Yaowarat road .
A famous place that a lot of people usually to visit is Wat Trimitr or Golden Buddha Temple where there is a famous the largest golden Buddha or ( Guinness books of World Records ) The Phra Buddha Maha Suwan Patimakorn and the other place is Dragon Temple or Wat Mungkorn .
Have you ever been Wat Trimitr or Golden Buddha Temple ?

If not , waiting for next article ( Coming soon )
Not only a charm day life but a night life Bangkok in Yaowarach is an interesting activity style also.
More Info in China Town Bangkok of THAILAND,Don't miss to visit Yaowarat .
Recommend Hotel in Yaowarat Area

Thanks for Travel Thailand . If you need more Thailand Information ,Please let me know at : admin@sunshinethailand.com
Related Posts: